On a hot summer day, this floating water sports park will be a great place to relax and stay cool! The inflatable beach water park is easy and quick to disassemble and install, including several slides, high jumps, trampolines, swings, bridges, balance beams, ramps, decks and action towers etc. This is an obstacle course and a fun and relaxing sports place. Teens or adults can jump, slide and swing on the water, or jump into the cool waters that float in the park. The floating water sports park provides visitors with water sports fun in the sea and lake as well as the larger pool area. As a professional floating water sports park supplier, Lilytoys can also create diverse routes and customized water parks for specific types of guests and make our water sports parks fun for everyone. If you are considering to buy floating water sports park or water sports inflatable floating, welcome to contact us for a free quotation!
1) Size: 80*60m/customized
2) Material: Best 0.9mm plato PVC (waterproof,fireproof,lead free)
3) Certificate: CE /SGS/EN14960 /EN71-2-3 /ISO/ 6P/EN ISO25649/TUV
4) Quality: All item inside and outside with stronger and double sewing/welding workart
5) Logo: Custom Logo Printed
6) MOQ: 1 pcs
7) Delivery time: 12-25 working day
8) Brand Name: LILYTOYS
More detail pls contact us.We want to convey happiness to every corner of the world!
Inflatable floating water park water obstacle course , it are for the teenage and adults ,with many new items inside .
Lilytoys with rich experience for the inflatable water park ,inflatable slide products .
5 Layers D Rings --Lilytoys
LilyToys use strong ,stainless steel anchor D rings . It won't cause corrosion in sea. The anchor plate is 0.9mm pvc and have 5 layers, it is extremely durable and stronger.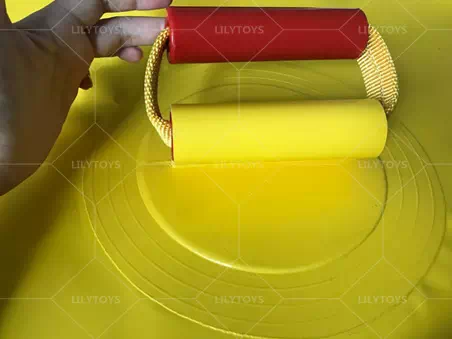 Durable Handle
LilyToys the handles we use 3 layers and stronger belts . We use special handles it stronger as Germen' biggest floating water park company, it stronger and smooth, the best to protect the hand when people playing, the handles are attached on the products by machine, very durable.
Famous "BRAVO" Valve --Lilytoys
LilyToys use famour BRAVO valve, it is with high quality, keep air inside very well. For big items have the safety valve which can keep air balance inside the water sports inflatable floating in the hot weather. We also use the pvc to cover this valves, it can protect the vales and hide the valves inside.
Lilytoys professional packing for the products.
High Quality Material--Lilytoys
LilyToys use commercial grade fabric reinforced 0.9mm PVC, idenlly suited for water park. Lilytoys material is the finest commercial grade fabric re-inforced PVC available, lead free and eco-friendly. All water gaems in lilytoys are used high strength and durable, waterproof and fireretardant.
German Bungee Rope --Lilytoys
LilyToys high quality bungee rope. It can hold strong wind for the sea and lake, and it can keep the water park stable inside the water.