Whether your commercial inflatable water park is used for parties, clubs, parks, outdoor recreation, festivals and carnivals, schools and youth group beaches, etc. for temporary or permanent use. Here is the right one for you. Commercial inflatable water park from Lilytoys is easy to assemble and store, portable, and more durable, cheaper, and safer than steel or concrete solid construction. We can easily make the logo into a work of art, which makes the inflatable water park looks so beautiful. Commercial inflatable water park can be made of any size, all our inflatable products are so safe that even if the slide accidentally breaks it will fall down very slowly.
Commercial inflatable water park specs
1) Size: 80*60m/customized
2) Material: Best 0.9mm plato PVC (waterproof,fireproof,lead free)
3) Certificate: CE /SGS/EN14960 /EN71-2-3 /ISO/ 6P/EN ISO25649/TUV
4) Quality: All item inside and outside with stronger and double sewing/welding workart
5) Logo: Custom Logo Printed
6) MOQ: 1 pcs
7) Delivery time: 12-25 working day
8) Brand Name: LILYTOYS
More detail pls contact us. We want to convey happiness to every corner of the world!
Inflatable floating water park water obstacle course , it is for the teenage and adults ,with many new items inside.
Commercial inflatable water park features
1. Excellent safety, first-class quality and high performance
2. Strength, durability and long life

3. Available in various sizes, colors and styles

4. High tensile strength, good wear resistance, non-toxic and environmentally friendly

5. At least double and triple stitched, reinforced seams

6. Innovative, state-of-the-art design and technology

7. Well-designed with added security features

8. Consistent construction and friendly, reliable, quality customer service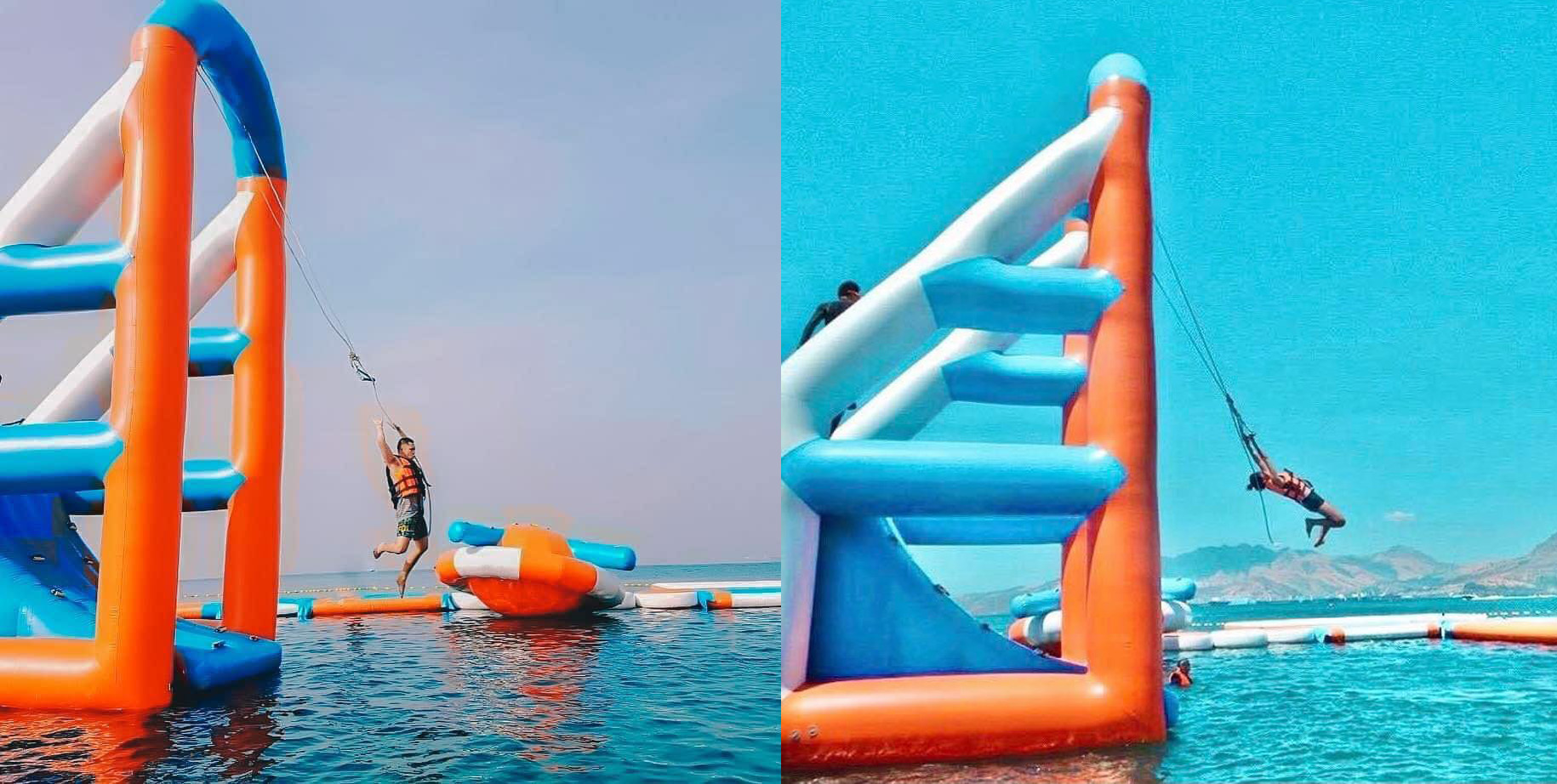 Lilytoys with rich experience for the inflatable water park,inflatable slide products.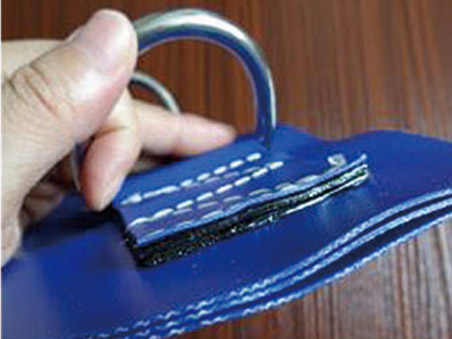 5 Layers D Rings--Lilytoys
LilyToys use strong, stainless steel anchor D rings. It won't cause corrosion in sea. The anchor plate is 0.9mm pvc and have 5 layers, it is extremely durable and stronger.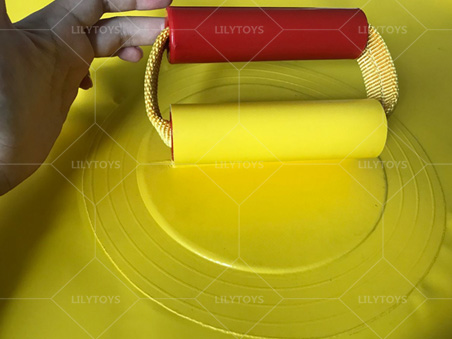 Durable Handle
LilyToys the handles we use 3 layers and stronger belts. We use special handles it stronger as Germen' biggest floating water park company, it stronger and smooth, the best to protect the hand when people playing, the handles are attached on the products by machine, very durable.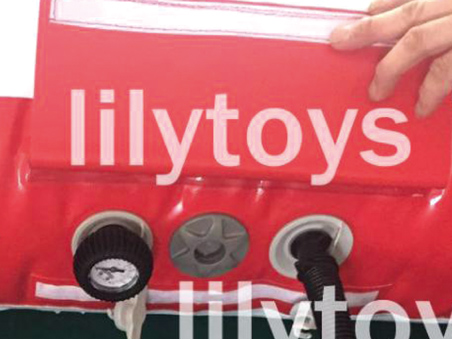 Famous "BRAVO" Valve --Lilytoys
LilyToys use famour BRAVO valve, it is with high quality, keep air inside very well. For big items have the safety valve which can keep air balance inside the products in the hot weather. We also use the pvc to cover this valves, it can protect the vales and hide the valves inside.
Lilytoys professional packing for the products.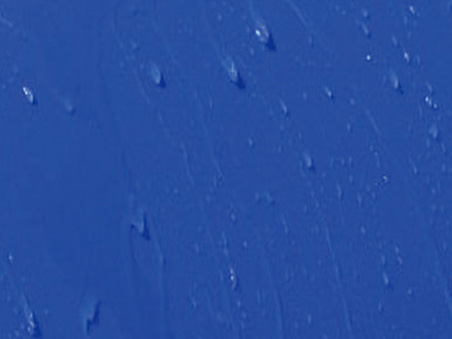 High Quality Material--Lilytoys
LilyToys use commercial grade fabric reinforced 0.9mm PVC, idenlly suited for water park. Lilytoys material is the finest commercial grade fabric re-inforced PVC available, lead free and eco-friendly. All water games in Lilytoys are high strength and durable, waterproof and fireretardant.
German Bungee Rope --Lilytoys
LilyToys high quality bungee rope. It can hold strong wind for the sea and lake, and it can keep the water park stable inside the water.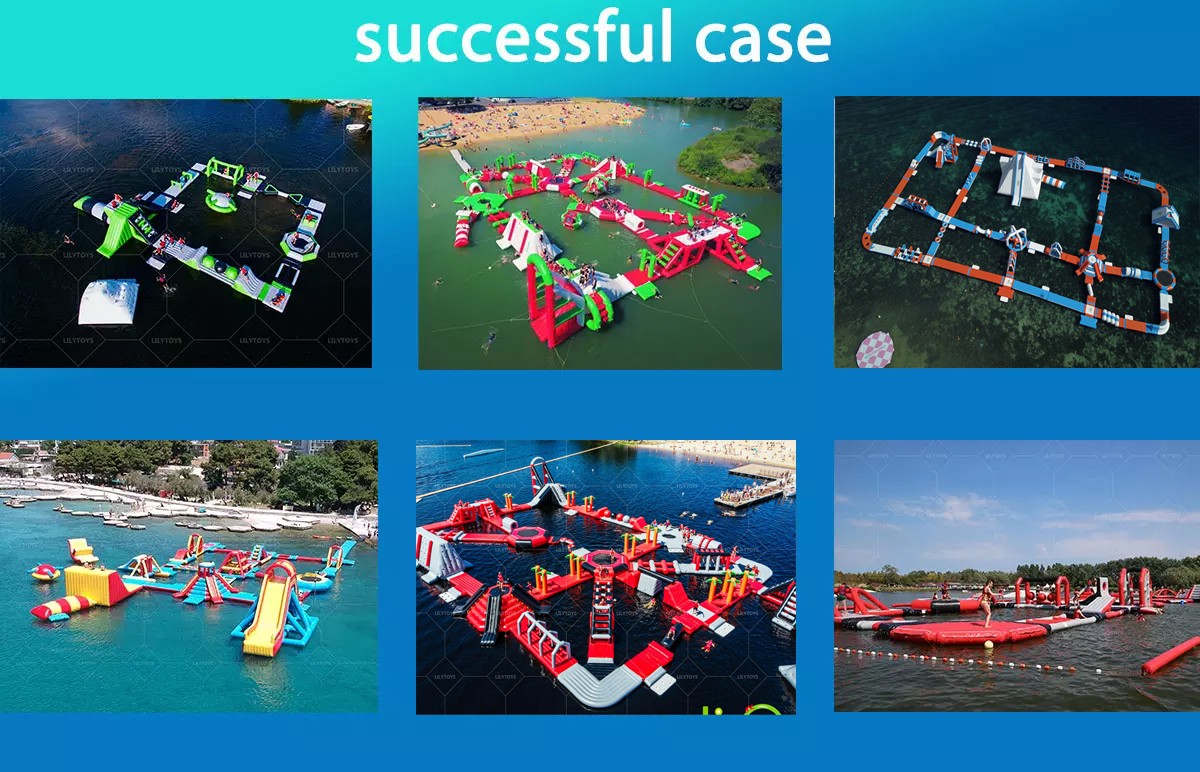 Lilytoys is one of the white hair for inflatable business in china since 2000. Quality is our culture.As the largest factory in Guangzhou, we are focus on "Fair Price, Best Quality, Delivery Safety Customer Satisfaction".
we are professional for the inflatable water park ,inflatable water obstacle course,inflatable water slide. Welcome to contact us!
With over 28800 sq.m workshop and more than200 professional workers, Lilytoys guides each projects from concept to completion.We have a professional design team and can satisfy all customer need.
Lilytoys with rich experience for the inflatable water park,inflatable slide products.